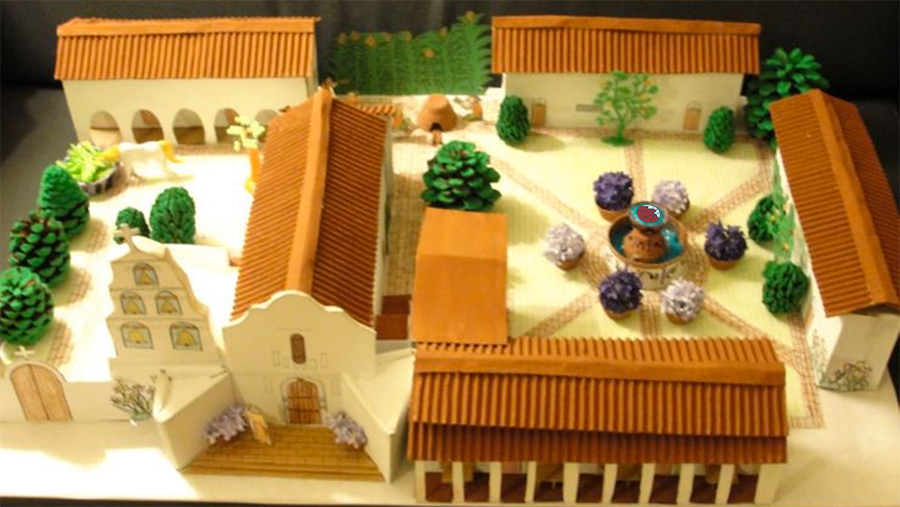 Redmen.com Mission Statement
---
Who We Are
Redmen.com came together during the 1997-98 College Basketball season, as an independent forum to discuss St. John's University athletics and to help build support for the university and its athletic programs. We are not affiliated with the university, other than being alumni and/or fans.

Over the years our community has grown, and we have grown along with it. We create new subforums and threads on an ongoing basis to provide a space for our members to discuss a variety of topics – not all of which related directly to St. John's.

Almost all of the content on our site (topics and posts) is user-created. New members begin in the Rookie Forum and are considered for promotion to Fan level status, based on how their posts relate to our mission and our code of conduct. The posts of both Rookie and Fan level members are reviewed by our volunteer moderators with those goals in mind.
Why We Are Here
Our mission is to provide a place where fans can discuss St. John's athletics, the university, and other topics that interest them. Because we are alumni and fans of the university and its athletic programs and want to support them and see them succeed – and bearing in mind that current and prospective students, faculty, coaches, administrators, players and their families visit the site – we discourage excessively negative posts about the university and those who work, study and play there.
Code of Conduct

Failure to comply with this Code of Conduct will result in moderation of the offending post(s), warning, demotion to the Rookie Forum, temporary suspension of posting privileges, or permanent suspension of posting privileges, as appropriate under the circumstances. In most instances, discipline will be progressive, but egregious behavior may warrant a more severe penalty.

Basic civility is required to remain a member in good standing. We welcome people of all races, faiths, and ages who support the university and its programs to meet and discuss their shared passion. All posters are expected to treat everyone with respect and civility at all times.
Hate speech directed at any race, ethnicity, gender, religion or sexual orientation will not be tolerated.
Personal attacks on other members will not be tolerated. We respect, expect and welcome disagreement and different points of view among our members. However, we insist that our members find a way to disagree without being disagreeable. The cardinal rule is that you can attack the argument, but you cannot attack the person.
Do not "spam the site." Do not post the same comment or repeat the same viewpoint time after time on the same or different threads (no cross-posting the same content into more than one thread).
Stay on topic. Our site is divided into forums, and within each forum there are various topics or threads. If you are posting or replying to a post in a topic, please make every effort to make certain that your comment is relevant to that topic. When members of our community or others click on a topic, they are entitled to expect that the content in that topic will have something to do with its title. You are always free to start a new topic if your comment does not relate to an existing one.
No

flaming

,

baiting

,

trolling

,

shitposting

or passive-aggressive posting. Our moderators frequent the site on a regular basis and have a good idea of who started what with whom – or is trying to do so. Posts that appear likely to create conflict may be moderated (including deleted).
You may not create more than one account; share your account with others or login to other user's accounts.
Avoid prohibited topics. From time to time, we may conclude that certain topics (e.g. religion and politics) create a significant hazard to our goals and/or code of conduct. If we have made it clear that a topic is off-limits, do not continue posting about that topic either by creating new threads or by replying off-topic on another thread.
Respect the moderators. Whining about moderation or otherwise attacking the moderators will not be tolerated. The moderators are volunteers who make difficult judgment calls without any credit or compensation. Their goal (when acting in their capacity as moderators) is to make sure that we are living up to our mission statement and that our members are in compliance with the code of conduct. You are free to disagree with a moderator about their views on any topic – but you are not free to criticize them for moderating the site or your posts. If you have a disagreement with the moderation, take it up directly via PM with a moderator or contact the site owner.
If you see something offensive, report it. Do not reply in kind. "He started it" or "Another poster has gotten away with worse" are not viable defenses for poor behavior.
Use of images, memes, or other media is subject to all of the same rules as written posts.
---
---
*** revised Sept. 12, 2020 ***
---